Performing Arts Camp 2017
Monday-Friday, June 19-23; 9 am-3:30 pm
Performing Arts Camp is a busy and exciting week for kids who have completed 1st grade through 12 year olds. Kids will learn performing arts skills as the entire group works to put on a full length musical at the end of the week.
Vacation Bible School 2017
Monday-Friday, June 19-23, 9 am-12 noon
Vacation Bible School is a busy and exciting week for 3 year olds through kids who have completed kindergarten.
This year: Maker Fun Factory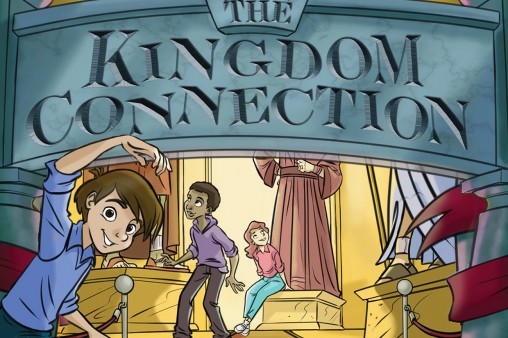 Performing Arts Camp
Join us on an adventure for this year's musical  as we spend an exciting and educational day at the Bible museum, The Kingdom Connection…where the Bible comes to life!
Join the tour as kids meet King David, King Saul, King Herod, and that wise ruler, King Solomon!
The Kingdom Connection is guaranteed to engage both boys and girls in the fun with its compelling storyline, and minister to everyone with Bible stories culminating in the ultimate message that, even among all the powerful kings of the Bible, the one true King, the King of ALL kings, the One we need most in our lives, is King Jesus!
The finale of the week will be  the presentation of the musical on Friday, June 23 at 7 pm.
Register Here for Performing Arts Camp
Go Now
AUDITIONS FOR SPECIAL PARTS, MAY 31
During the week of camp, kids who have completed 1st grade through 12 year olds, will attend 4 daily classes full of kid-oriented fun and learning.  All week,  they will compete on a team for points and awards while  having plenty of time to play and have fun. Kids will be learning  as well: not only music and performing skills, but also that we don't have to go to a museum to learn about our God. Because of Jesus, we can experience the Kingdom of God both now and in Heaven.
Don't miss this exciting event! We count it a privilege to spend a week investing into the life of your child!
Cost per child: $75 which includes lunch and a snack, camp t-shirt and the experience of a lifetime!
Aftercare until 6 pm will be available at an additional cost.
Our new location for Performing Arts Camp 2017 is:
Restoration Church, 410 Rucker Road, Alpharetta GA 30004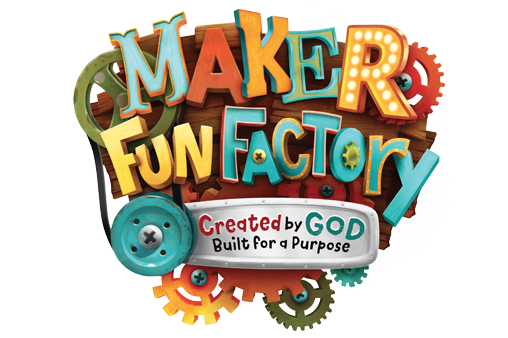 Maker Fun Factory Vacation Bible School
Your curious child will experience a world where kids become hands-on inventors who discover they're lovingly crafted by God. Each day at Maker Fun Factory VBS, kids travel through field-tested rotations such as Imagination Station, Bible Discovery and Snack Factory as they are immersed in new adventures.
Cost per child: $25 which includes snacks, camp t-shirt and fun all week!
Aftercare until 6 pm will be available at an additional cost.
Our Location:
Restoration Church, 410 Rucker Road, Alpharetta GA 30004